"Granny Beads and Grocery Store Feet"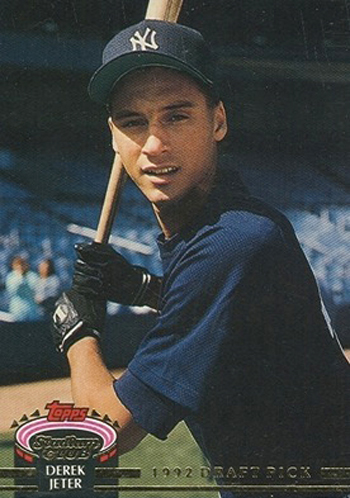 A baby-faced Derek Jeter looks out from his 1993 Topps Stadium Club rookie card.
I hate the New York Yankees with a passion usually reserved for Crusades. Three times in the glory days that were the 1990s, the hated Bronx Bombers dashed the World Series hopes of my beloved Atlanta Braves. I suppose I inherited my hatred of all things pinstriped from Papa Wham. I'm not sure Papa "hated" anything, but he did express a stern dislike for the Yanks.
Having said all of that, I do admire the game of baseball to a fault and when a player is worthy of making baseball history, I like to acknowledge a life well lived and a career worth remembering. With that in mind, I bid a nostalgic farewell to New York Yankee shortstop and Captain, Derek Jeter.
Jeter took his last at-bat today at Fenway Park in Boston and hit a…
View original post 780 more words